DESIGNING A WELL-ROUNDED FINANCIAL PLAN

When it comes to investing for your future, the best place to start is by creating a plan. A well-rounded financial plan is so much more than just saving money for retirement. It allows you to identify and mitigate possible vulnerabilities to your overall success. Developing such a plan begins with examining your Total Financial Picture. These are the main areas that you and your advisor should be focusing on. The components of your Total Financial Picture include:
CURRENT FINANCIAL POSITION:
Current Income & Expenses
Debt, Net Worth & Emergency Cash
PROTECTION PLANNING:
Protecting against life events such as:
Job-loss, Divorce, Disability, Unexpected Medical Expenses and Death
Protecting against market down-turns, inflation $ potential tax increases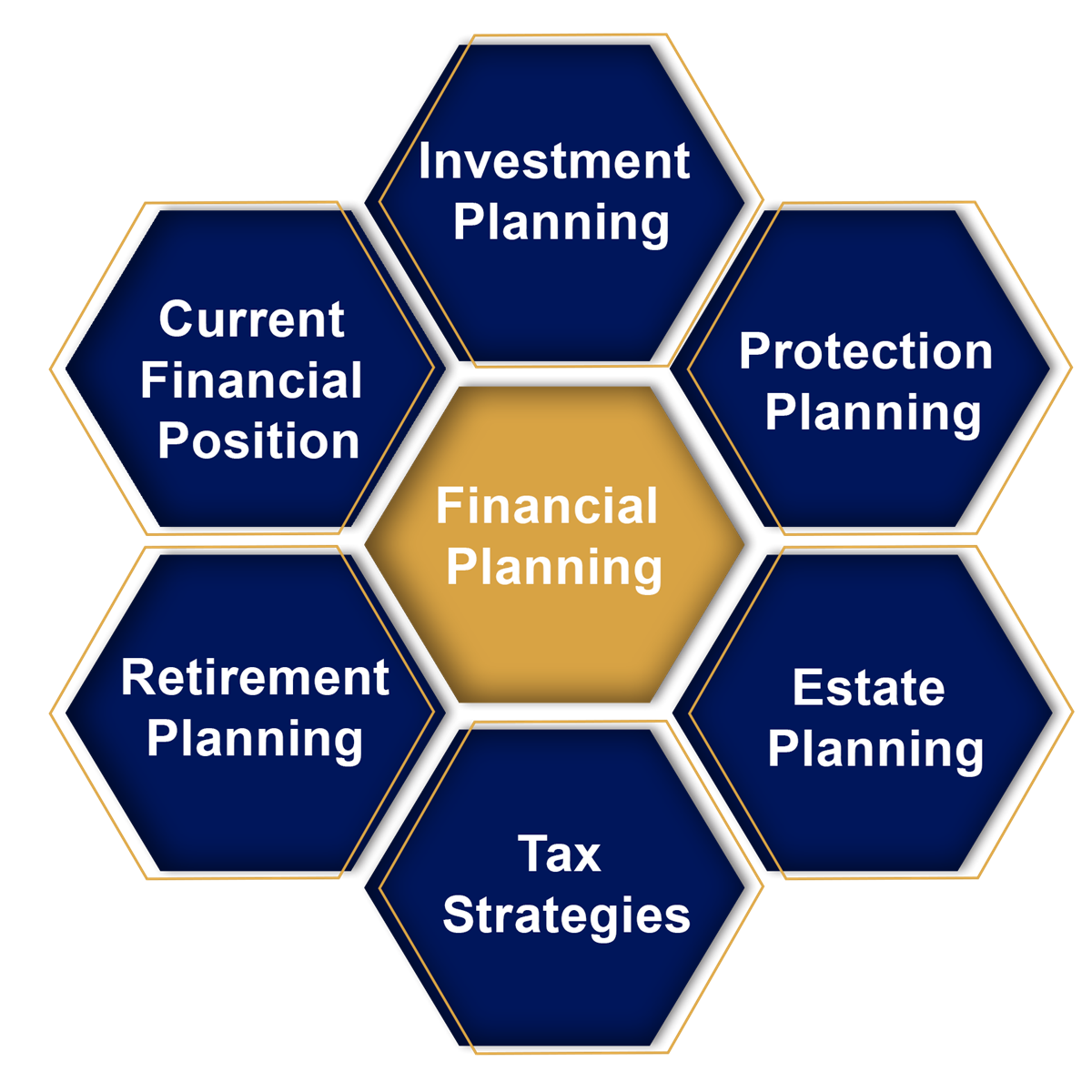 TAX STRATEGIES:
Minimizing Federal, State & Municipal taxes
Implementing tax-favored investments
RETIREMENT PLANNING:
Evaluating income and expenses in retirement
Coordinating with Social Security and other pensions
Growing and protecting retirement assets
Planning for inflation, potential tax increases & medical expenses
ESTATE PLANNING:
Minimizing estate taxes
Transferring assets efficiently to beneficiaries
Avoiding Probate to minimize costs and headaches
INVESTMENT PLANNING:
Determine comfort levels with risk
Designing a well-diversified portfolio with added layers of safety
Monitoring investments daily to mitigate losses and maintain proper allocations
"All you need is the plan, the road map, and the courage to press on to your destination."
-Earl Nightingale
Creating a financial strategy is the map to your financial destination. Wealth Watch Advisors can help you design a well-rounded plan that will assist you in achieving your goals.